MassOS
-
Minimal, without compromising on features.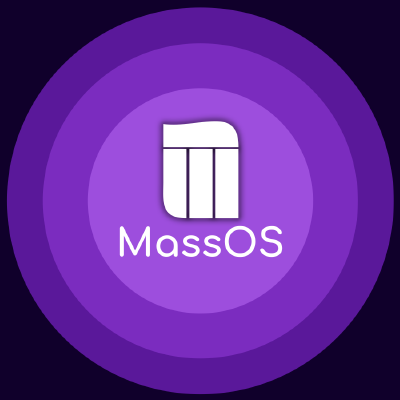 MassOS is a free (as in freedom) GNU/Linux operating system for laptops and desktops which is designed to be minimal and lightweight, without compromising on features.
MassOS uses a themed Xfce desktop environment. This allows it to be lightweight on system resources while still being visually appealing and easy to use.
MassOS is completely independent and not based on any existing GNU/Linux distribution. This means we are free from being tied down to distributions outside of our control.
With a 2 gigabyte USB flash drive, you can use the Live ISO to try out MassOS without making any changes to your computer, and see if it's right for you before you decide to fully install it onto your PC. If you do decide to install it, you can install it alongside your current operating system, or replace it entirely.
The MassOS system itself is under 5 gigabytes. Quite impressive for a GNU/Linux distribution containing a full desktop environment and common programs, as well as development tools/headers. Some distributions are able to achieve minimalism by using smaller replacements for common GNU software, at the cost of some features. With MassOS, you get the minimal size, without compromising the advanced features exclusive to GNU software.
Not Based On Any Other Distro​
MassOS is completely independent and built entirely from the ground up; it is not based on any other distribution. Due to not being dependent on another distribution, it is able to boast the latest and greatest in software versions.
The MassOS base system itself already contains a large selection of software which should suit most users. Instead of using a "classic" package manager (although one is currently in development), the universal
Flatpak
package manager (complemented by the GUI Gnome Software centre) can be used to install GUI-based software. AppImages are also supported. Additionally, developer-orientated users may also wish to compile software themselves, since the necessary tools and headers are provided with the system.
Installation Guide
HTTP:
Main source repository for the MassOS operating system. - MassOS-Linux/MassOS
github.com
Documentation
HTTP:
Source-Code
HTTP:
MassOS is an independent GNU/Linux operating system built from scratch for PCs and laptops which aims to be lightweight without compromising on features. - MassOS GNU/Linux
github.com
60a2f3ed922923c2cb3f451ba607db0bd16cbdef169a51809f3757f1cf8ad883 MassOS 2022.02.2 Live
f3bf6e039e2ded8db5307813ad3a572adcebea348eface727172acdeb27241c2 MassOS 2022.02.2 NoFW
09658d55027b762517612a6d351aa703cfbc5355f8402dc6c0223491c68dd59c MassOS 2022.02.2 RootFS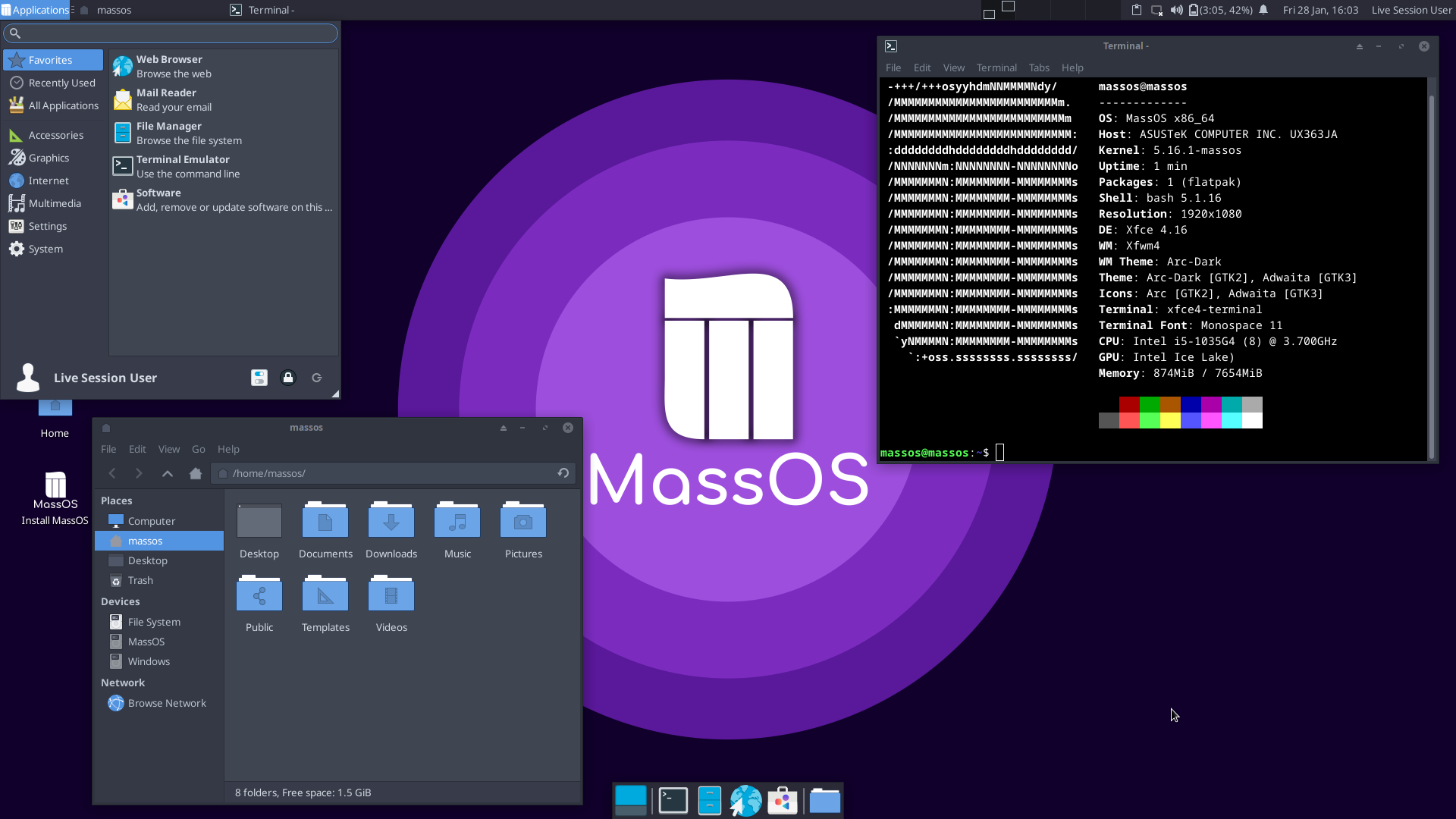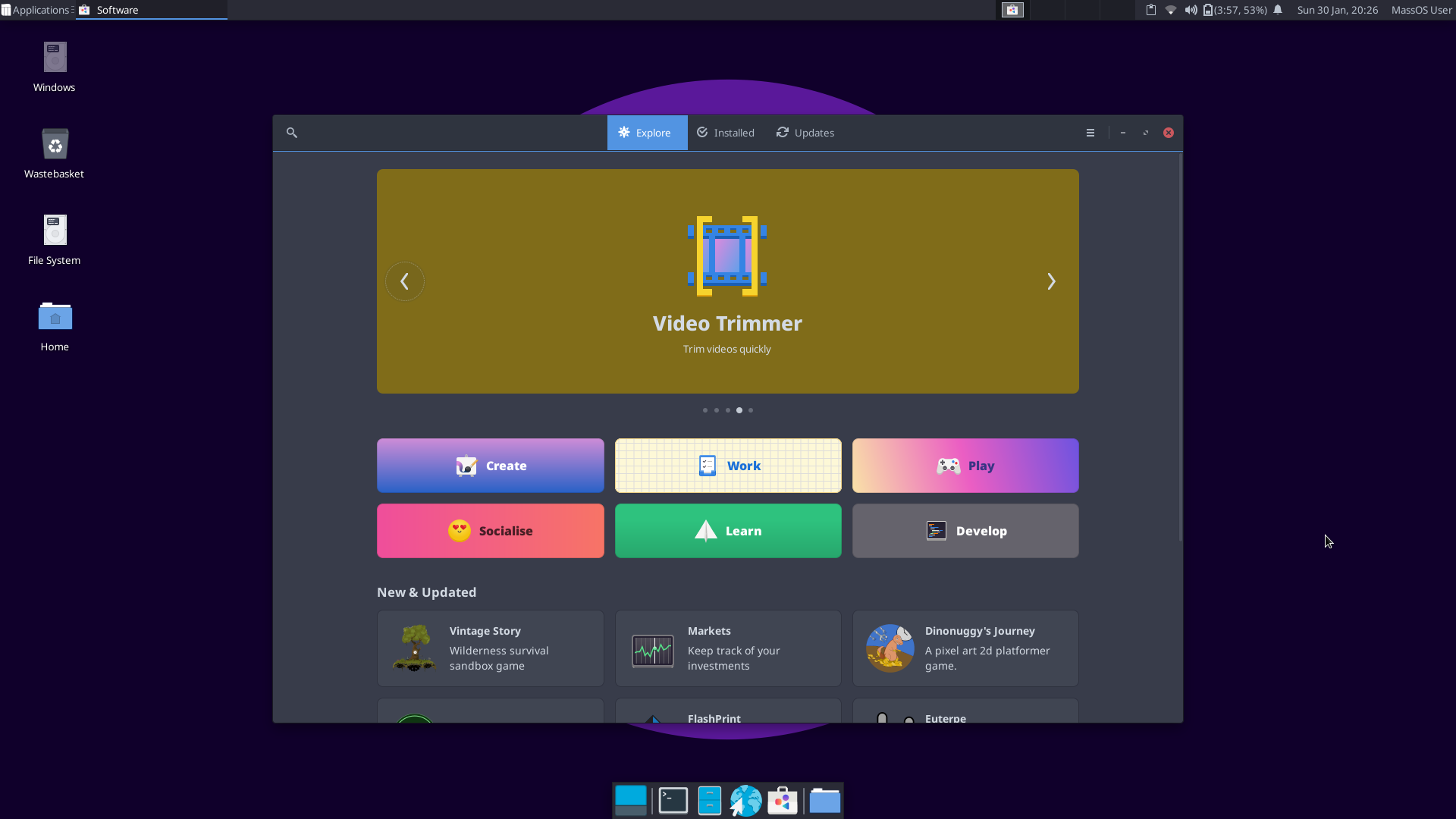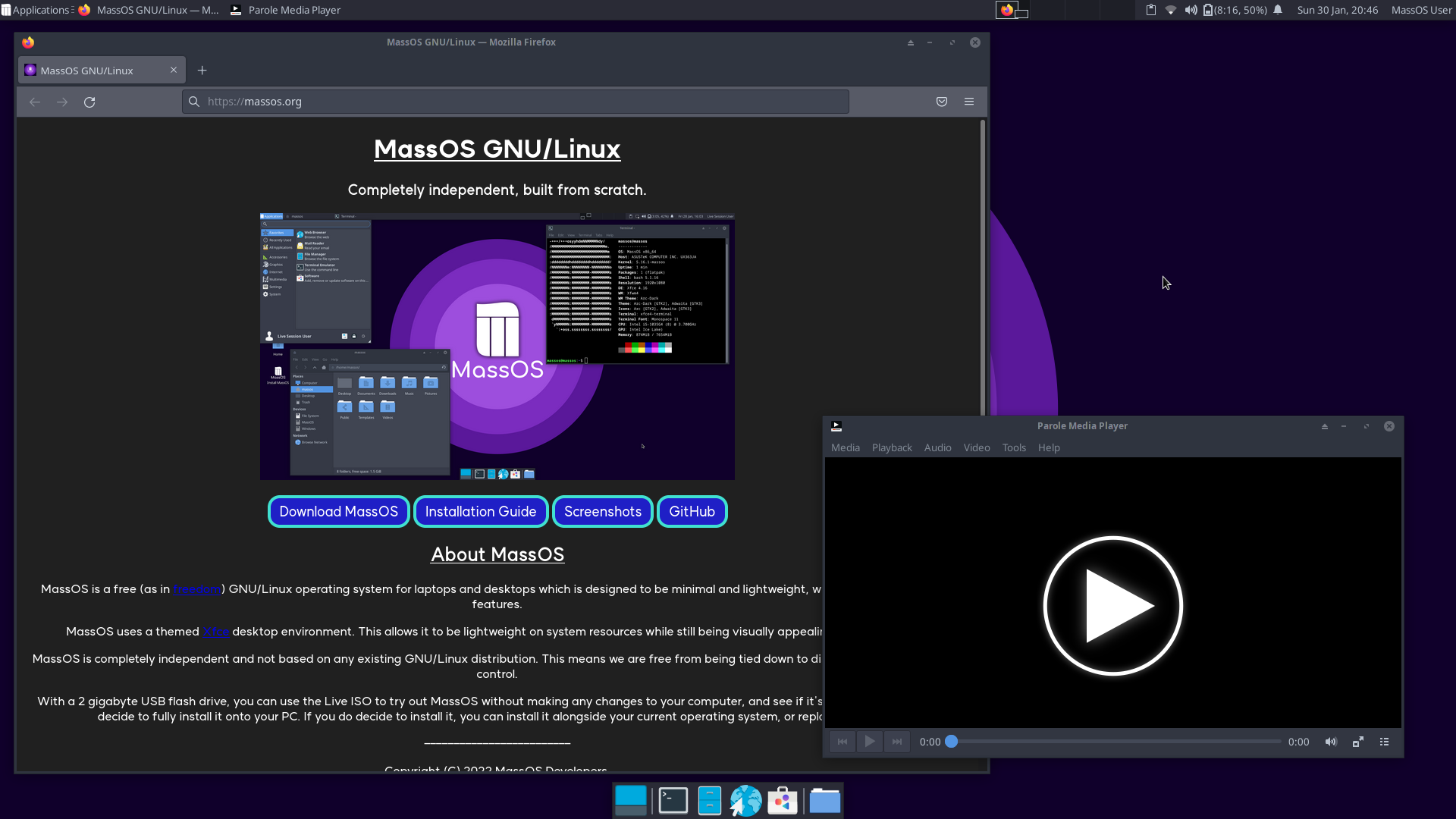 ​